Mieliefontein Guest Farm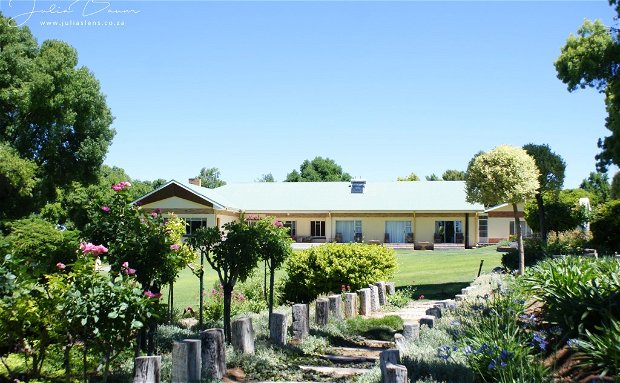 Mieliefontein, well known for the park-like gardens and sumptuous meals, is the ideal place to rest and refresh your soul halfway between Gauteng and Cape Town. Mieliefontein main guest house can sleep 10 persons sharing and between 2 and 8 persons in the adjacent self-catering and pet-friendly flat. Total of 18 persons.
Enjoy a glass of wine on the porch overlooking the lush garden. Owner of Mieliefontein, Elma Ferreira, (Mother of PC Ferreira of New Holme) will be your hosts and intend to make your stay a memorable one. The dinners are an haute cuisine experience par none, and guests just have to return for more!
Situated 8km from the N1 coming from Colesberg or from Cape Town side just past Hanover onto the R389.
Only 16 km's from Hanover onto the Philipstown road, and 53 km's from Colesberg.